NEED HELP? HAVE A QUESTION? TALK TO OUR EXPERTS
Product experts, fitness enthusiasts
---
Talk to our team of Product Specialist
Monday - Friday // 9:00 am - 5:00 pm est
---
Whether your just starting your health journey or your a professional athlete - our team is here to help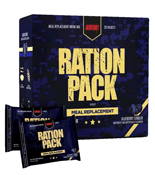 Whether your just starting your health journey or your a processional athlete our team is here to help
- Which supplements are keto friendly
- Which protein does not contain whey
- Which fat burner doesn't have stimulants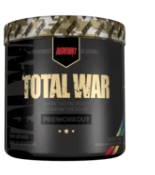 No two bodies are the same. So it's important to build a stack that best fits your individual body and meets your personal goals.  
- Lean muscle building
- Quick fat loss
- Back to the gym starter stack
Our Frontline customer experience team is trained and authorized to offer you special - non advertised - deals.  
- Cut the line shipping
- New product samples
- Exclusive apparel access
---
How is TOTAL WAR different from other pre-workouts on the market?
Milligram for milligram you won't find a stronger product. All ingredients are at clinical dosages for efficacy as well as full label transparency. Additionally, we do not use artificial colors in the products. Lastly, it is a complete pre-workout, combining endurance, pump, energy and focus elements, it is not just a concentrated stimulant based pre-workout. Shop TOTAL WAR Preworkout
Now is your chance to be part of one of the fastest growing Sports Nutrition Brands in the industry. Redcon1 is offering each and every one of you a chance to work for us by becoming a Tier Operator. What does that mean? Instead of telling us you want to work in the supplement industry, show us! The more of your network that uses a customizable coupon code or link, the higher your rank will be. Everyone starts at Tier 5 and works their way up to Tier 1. Below you'll see a description of the rewards for each Tier.
Earn enough sales and the incentives start rolling in. We're talking about free products for Tier 3 and Tier 4 Operators, cash and prizes for Tier 3 and 2. And if you're bad ass enough to make it to Tier 1 you'll be taking part in special events along side the Redcon1 HQ team, not to mention a full time salaried position at Redcon1. So if you're motivated, want to use the highest quality products on the market, and finally break into the industry that you've always dreamed of working in then apply now to become a Redcon1 Tier Operator. Apply now