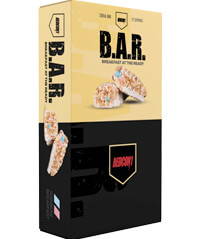 Breakfast At The Ready Protein Bar | Box Of 12 - Crunchy Cinnamon Bits
High quality whey protein isolate is at a premium now more so than ever before in the supplement industry. Athletes know the importance of using whey protein to either jumpstart their morning, as part of a complete post workout meal, or throughout the day to help satisfy their nutritional requirements.
Deal only available on a Box of B.A.R. Crunchy Cinnamon Bits Flavor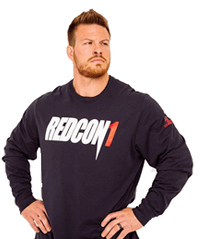 Limited Edition Navy Blue Redcon1 Official Long Sleeve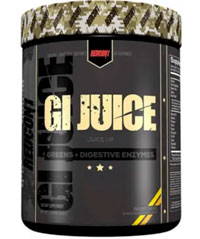 GI JUICE | Digestive Enzyme - Grape Flavor
Let's face it, we probably don't get the recommended servings of fruits and vegetables each day that we need. And even if you do, how many extra grams of sugar does that add onto your diet? As healthy as we know you are trying to be, there's always room for improvement. Take your micronutrient health just as intently as you do your macronutrient.

Maximize your health and improve your digestion without the extra calories. GI Juice® comes packed with a highly concentrated dose of 13 fruits and vegetables. This daily, greens supplement will help fight off free radicals, keeping you feeling great and leaving you energized all day long. Drink GI Juice anytime you are thirsty to elevate the quality of your daily nutrition.
Deal only available on GI Juice Grape Flavor